Nei giorni 14, 15, 16, 19, 20, 26, 27 febbraio 2024 (ore 14.30-18.30) si terrà l'8° edizione italiana del training "Video-feedback Intervention to Promote Positive Parenting and Sensitive Discipline (VIPP-SD)"
Per scaricare la locandina clicca qui!
---
FORMAZIONE CONNECT PARENT GROUP PROGRAM
Nei giorni 12-13-14 ottobre 2023 si è tenuta in presenza la 6° edizione italiana del training "Connect Parent Group".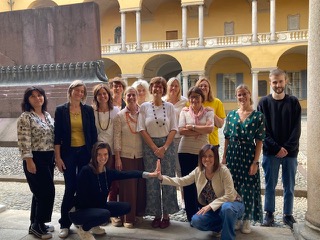 Trainer: Prof.ssa Lavinia Barone e Dott.ssa Lisa Polidori (Trainer in formazione)
Partecipanti:
Dott.ssa Alcetti Alberta
Dott.ssa Alliod Valeria
Dott.ssa Croce Isabella
Dott.ssa Frescot Roberta
Dott.ssa Gifuni Maria Maddalena
Dott.ssa Gualtieri Elena
Dott.ssa Magini Francesca
Dott.ssa Palladino Gabriella
Dott.ssa Strazzari Eleonora
Dott. Tracchegiani Jacopo
Dott.ssa Vayr Silvia
---
AIUTIAMO GLI ORFANI UCRAINI A DIMENTICARE LA MORTE | articolo di Damiano Rizzi | Corriere della Sera, 14 agosto 2023
"Un bambino orfano è un incontro frequente nei contesti di guerra. Un appuntamento che avviene prima nello stomaco e poi negli occhi. Che a volte finisce mano nella mano. Una memoria tattile che resta per sempre."
Per leggere l'articolo completo clicca qui!
---
CONFERENZA INTERNAZIONALE: GLI INTERVENTI A SOSTEGNO DELLA GENITORIALITÀ BASATI SULL'ATTACCAMENTO | 23 GIUGNO 2023 |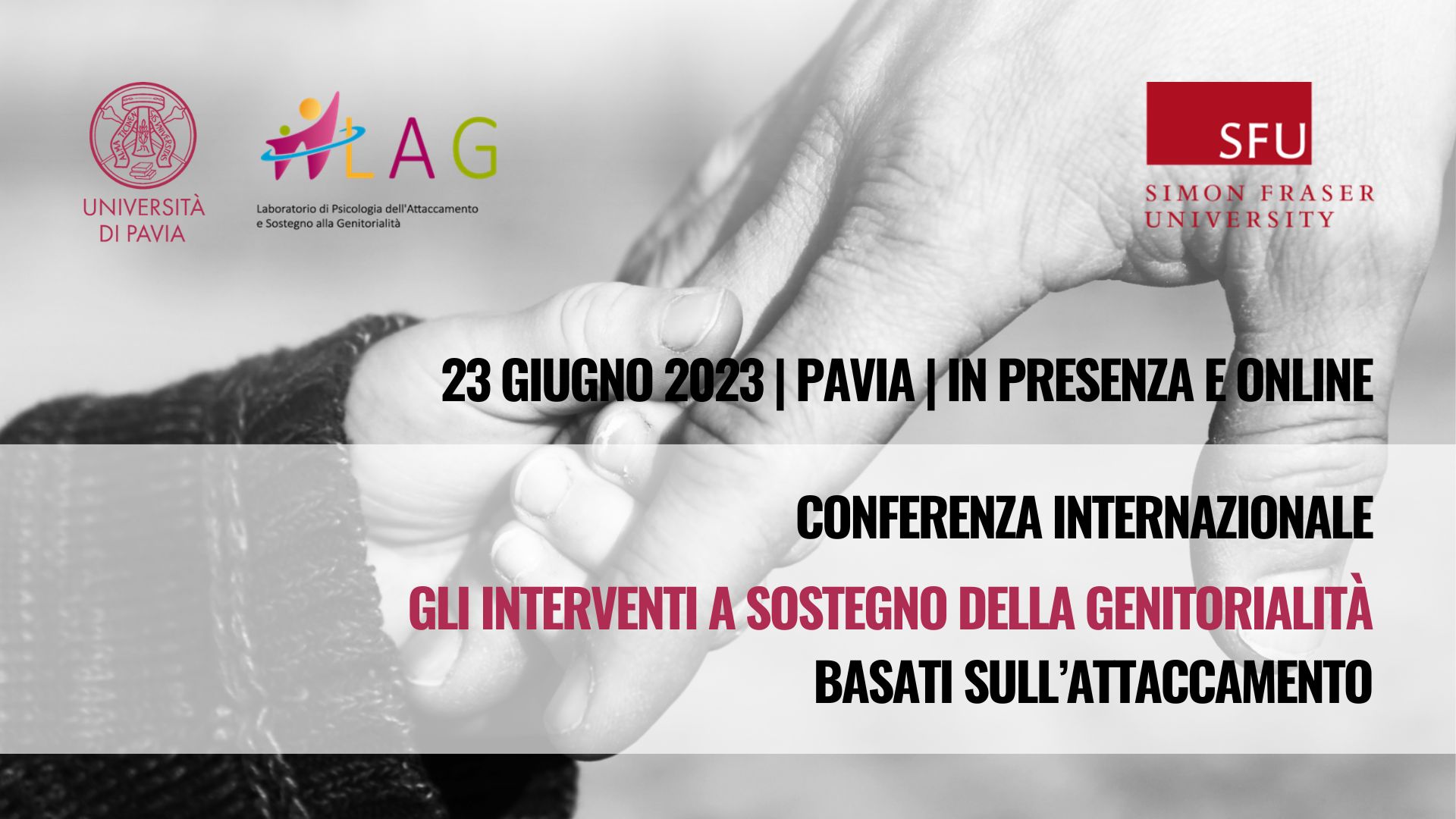 Il 23 Giugno 2023 presso l'Università degli Studi di Pavia si è tenuta la Conferenza Internazionale "Gli Interventi a Sostegno della Genitorialità Basati sull'Attaccamento", che ha ospitato alcuni tra i più autorevoli clinici e studiosi internazionali e nazionali, proponendo una giornata dedicata agli interventi evidence-based a sostegno della genitorialità basati sulla teoria dell'attaccamento.
Chairpersons: Lavinia Barone e Marlene Moretti
Relatori: Marinus Van IJzendoorn, Rosalinda Cassibba, Marian Bakermans-Kranenburg, Livio provenzi, Alessio Porreca, Alessandra Simonelli, Pasco Fearon, Guy Bosmans, Dave Pasalich, Sheri Madigan