FORMAZIONE CONNECT PARENT GROUP PROGRAM
Nei giorni 12-13-14 ottobre 2023 si terrà in presenza la 6° edizione italiana del training "Connect Parent Group".
Trainer: Prof.ssa Lavinia Barone e Dott.ssa Lisa Polidori (Trainer in formazione)
Le iscrizioni sono chiuse in quanto è stato raggiunto il limite massimo dei partecipanti.
Per scaricare la locandina clicca qui!
---
AIUTIAMO GLI ORFANI UCRAINI A DIMENTICARE LA MORTE | articolo di Damiano Rizzi | Corriere della Sera, 14 agosto 2023
"Un bambino orfano è un incontro frequente nei contesti di guerra. Un appuntamento che avviene prima nello stomaco e poi negli occhi. Che a volte finisce mano nella mano. Una memoria tattile che resta per sempre."
Per leggere l'articolo completo clicca qui!
---
CONFERENZA INTERNAZIONALE: GLI INTERVENTI A SOSTEGNO DELLA GENITORIALITÀ BASATI SULL'ATTACCAMENTO | 23 GIUGNO 2023 |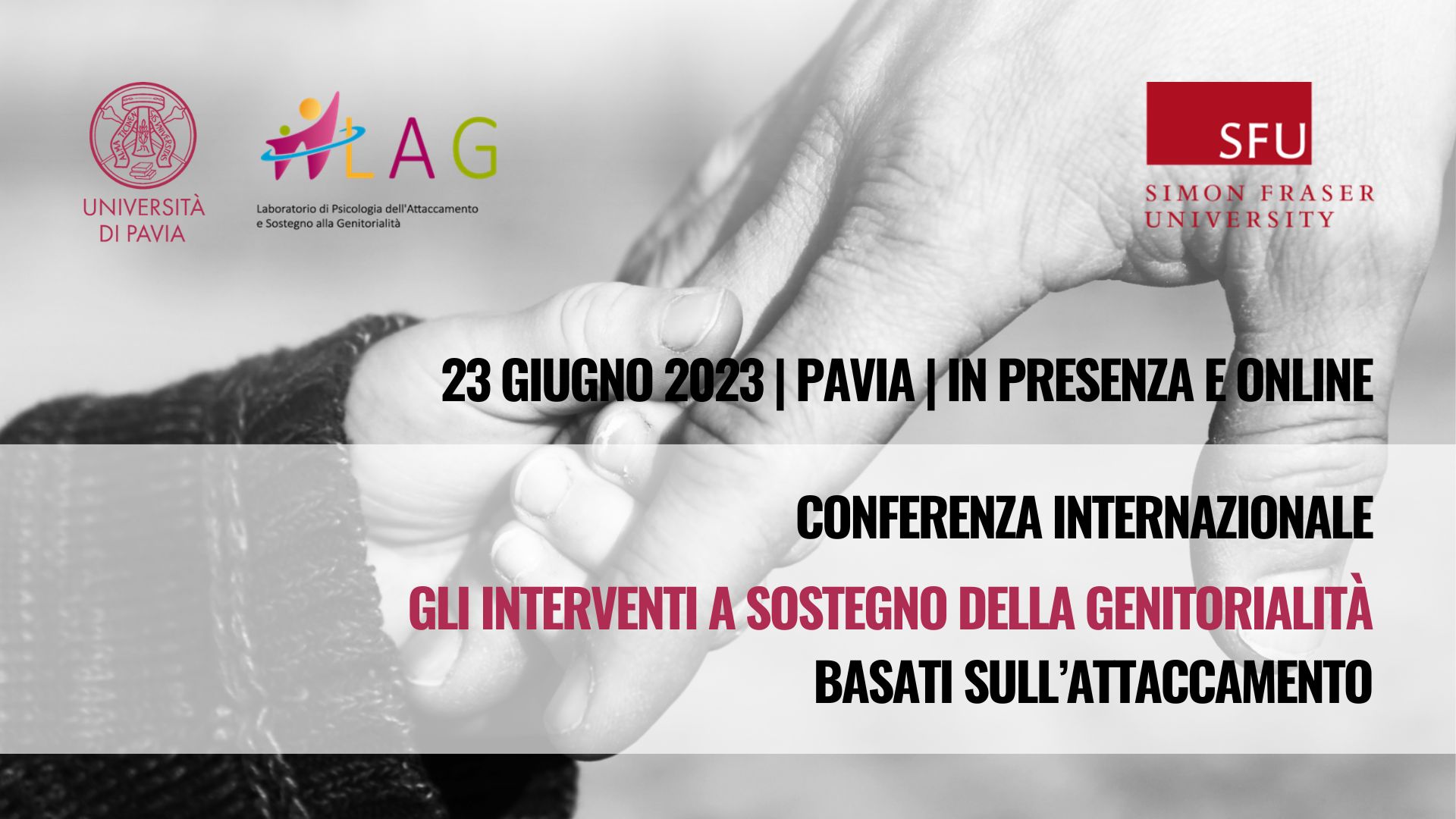 Il 23 Giugno 2023 presso l'Università degli Studi di Pavia si è tenuta la Conferenza Internazionale "Gli Interventi a Sostegno della Genitorialità Basati sull'Attaccamento", che ha ospitato alcuni tra i più autorevoli clinici e studiosi internazionali e nazionali, proponendo una giornata dedicata agli interventi evidence-based a sostegno della genitorialità basati sulla teoria dell'attaccamento.
Chairpersons: Lavinia Barone e Marlene Moretti
Relatori: Marinus Van IJzendoorn, Rosalinda Cassibba, Marian Bakermans-Kranenburg, Livio provenzi, Alessio Porreca, Alessandra Simonelli, Pasco Fearon, Guy Bosmans, Dave Pasalich, Sheri Madigan
Per consultare la locandina clicca qui!
---
Lo scorso gennaio-febbario 2023 (7 giornate di 4 ore l'una) si è tenuta online la 7° edizione italiana del training certificato sul protocollo Video-feedback Intervention to Promote Positive Parenting and Sensitive Discipline (VIPP-SD).